Rosemary Garlic Roasted Potatoes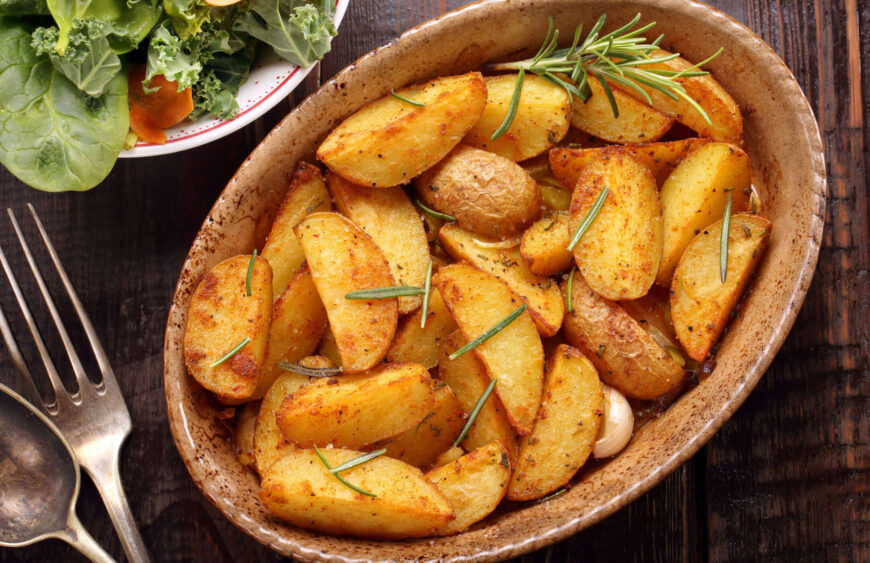 Ingredients
1 lbPotatoes prepared any way you like (Halved, Wedges, Scalloped, etc.)
1 tbspOlive Oil or Vegetable Oil
Preparation
Oven Roasted Directions
Preheat oven to 400 degrees. Place potatoes in a straight sided baking sheet. Drizzle with olive oil and season with Rosemary Garlic Seasoning. Shake pan to coat potatoes. Roast for 30-40 minutes, until cooked through and slightly golden.
Pan Roasted Directions
In a large nonstick skillet, heat Olive Oil over medium heat. Add potatoes cut sides down, cook, turning occasionally until golden brown, 6 to 8 minutes. Add and mix in Rosemary Garlic Seasoning and ½ cup water. Reduce heat to medium low. Cover and cook, turning potatoes occasionally, until tender and water has evaporated, 15-20 minutes. Check after 15 minutes and add more water if potatoes are not done.