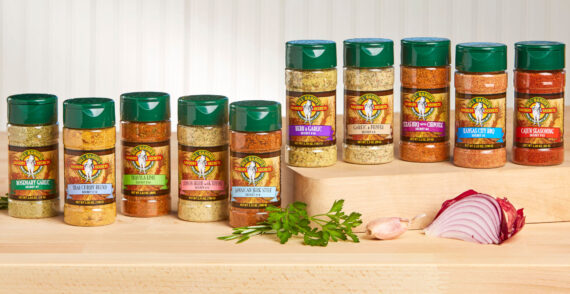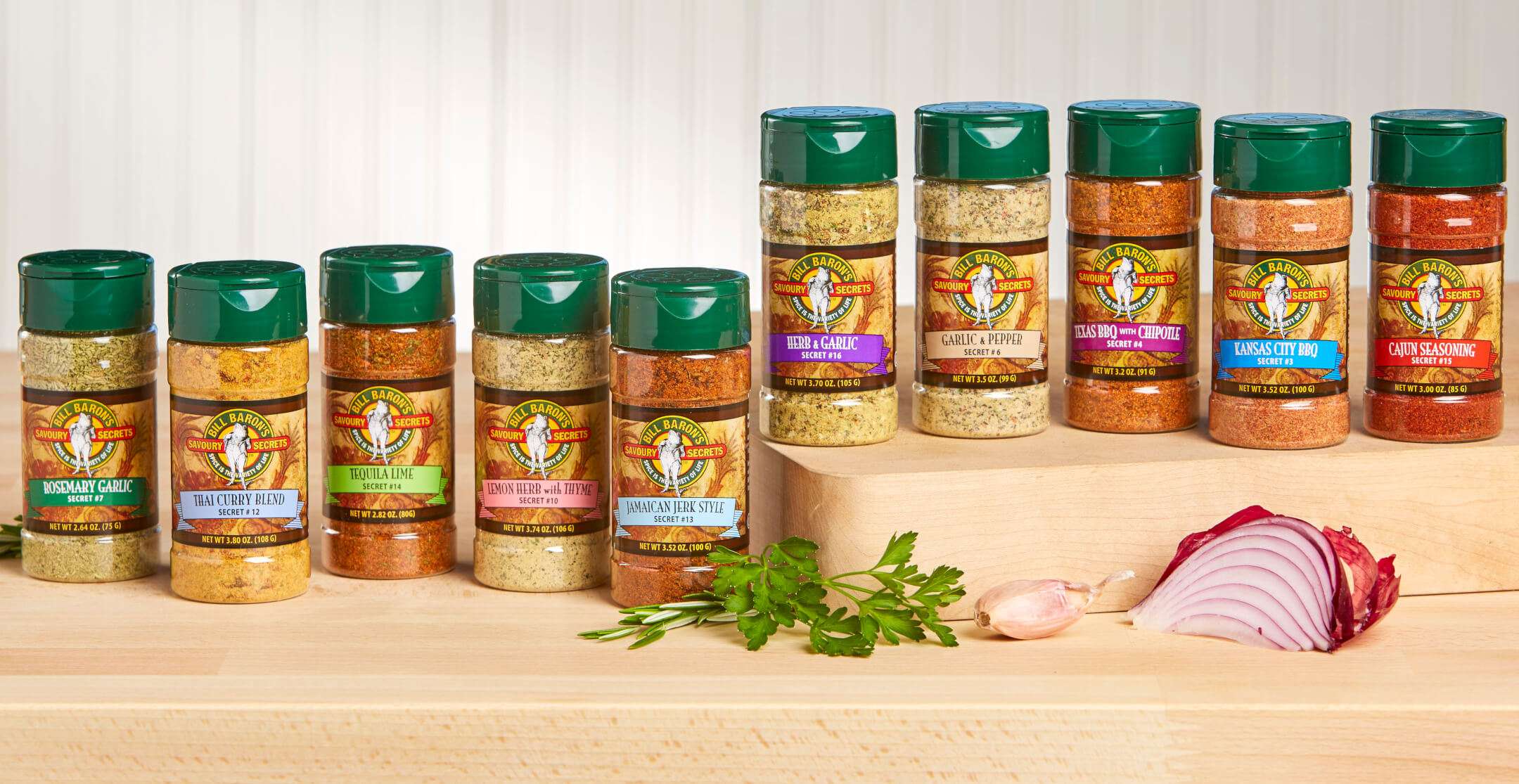 ULTIMATE GRILL COLLECTION
ULTIMATE GRILL COLLECTION
10 incredible Flavor Systems for great grilling! A variety of traditional and adventuresome flavors. Perfect for all meats, seafood and vegetables. All can be used as a Seasoning Rub, Marinade or Salad Dressing.

Collection includes: Texas BBQ with Chipotle, Rosemary Garlic, Jamaican Jerk Style, Tequila Lime, Cajun Seasoning, Herb & Garlic, Lemon Herb with Thyme, Thai Curry, Kansas City BBQ, Garlic & Pepper.
Shipping and Returns
Shipping cost is based on weight. Just add products to your cart and use the Shipping Calculator to see the shipping price.
We want you to be 100% satisfied with your purchase. Items can be returned or exchanged within 30 days of delivery.
Quick Comparison
Settings
ULTIMATE GRILL COLLECTION

remove

Baja Seasoning /Secret # 18

remove

Roast Meat Seasoning

remove

Lemon Herb with Thyme

remove

Lemon Pepper

remove

Jamaican Jerk Seasoning/ Secret #51

remove

Name
ULTIMATE GRILL COLLECTION

remove

Baja Seasoning /Secret # 18

remove

Roast Meat Seasoning

remove

Lemon Herb with Thyme

remove

Lemon Pepper

remove

Jamaican Jerk Seasoning/ Secret #51

remove

Image
Price
Stock
Availability
Add to cart
Description

Chicken, Beef, Pork & Seafood.

Great on Chicken, Beef, Pork & Lamb

Great on Chicken, Beef, Pork, Seafood, Pasta & Vegetables

Great on Chicken, Beef, Pork, Lamb, Seafood & Vegetables.

Great on Tuna, Scallops, Swordfish, Halibut, Cod, Salmon, Flounder, Shrimp, and more

Content
Baja seasoning is perfect for Spicy Tacos, Fajitas, Burgers, Fillets & more.
Roast Meat is a traditional seasoning used for flavorful Rib Roasts, Steaks, Chicken, Pork & Lamb. It's the original seasoning that has been used by butchers for years.
Lemon Herb with Thyme is a perfect blend of natural herbs and lemony butter. It's ideal for poultry, seafood and blends well in rice and vegetables.
Lemon Pepper is salt free and delicious sprinkled on meat, fish, and vegetables.
Caribbean Jamaican Jerk Blend will take you on a journey to Montego Bay and the unique flavors that enhance seafood and meats. BBQ some jerk chicken skewers and sing along to Bob Marley.
Weight
N/A
264 oz
3.45 oz
374 oz
380 oz
352 oz