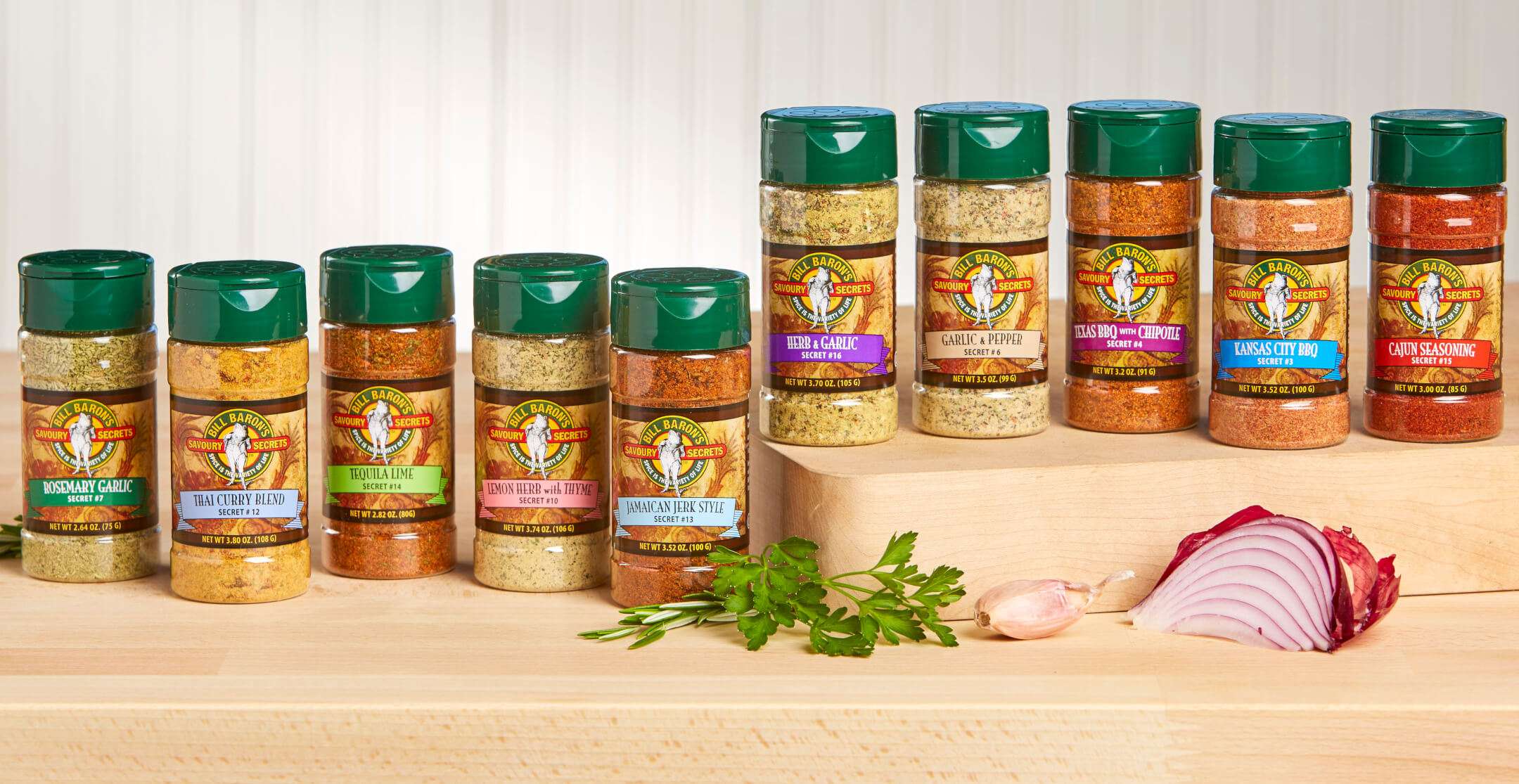 ULTIMATE GRILL COLLECTION
10 incredible Flavor Systems for great grilling! A variety of traditional and adventuresome flavors. Perfect for all meats, seafood and vegetables. All can be used as a Seasoning Rub, Marinade or Salad Dressing.

Collection includes: Texas BBQ with Chipotle, Rosemary Garlic, Jamaican Jerk Style, Tequila Lime, Cajun Seasoning, Herb & Garlic, Lemon Herb with Thyme, Thai Curry, Kansas City BBQ, Garlic & Pepper.