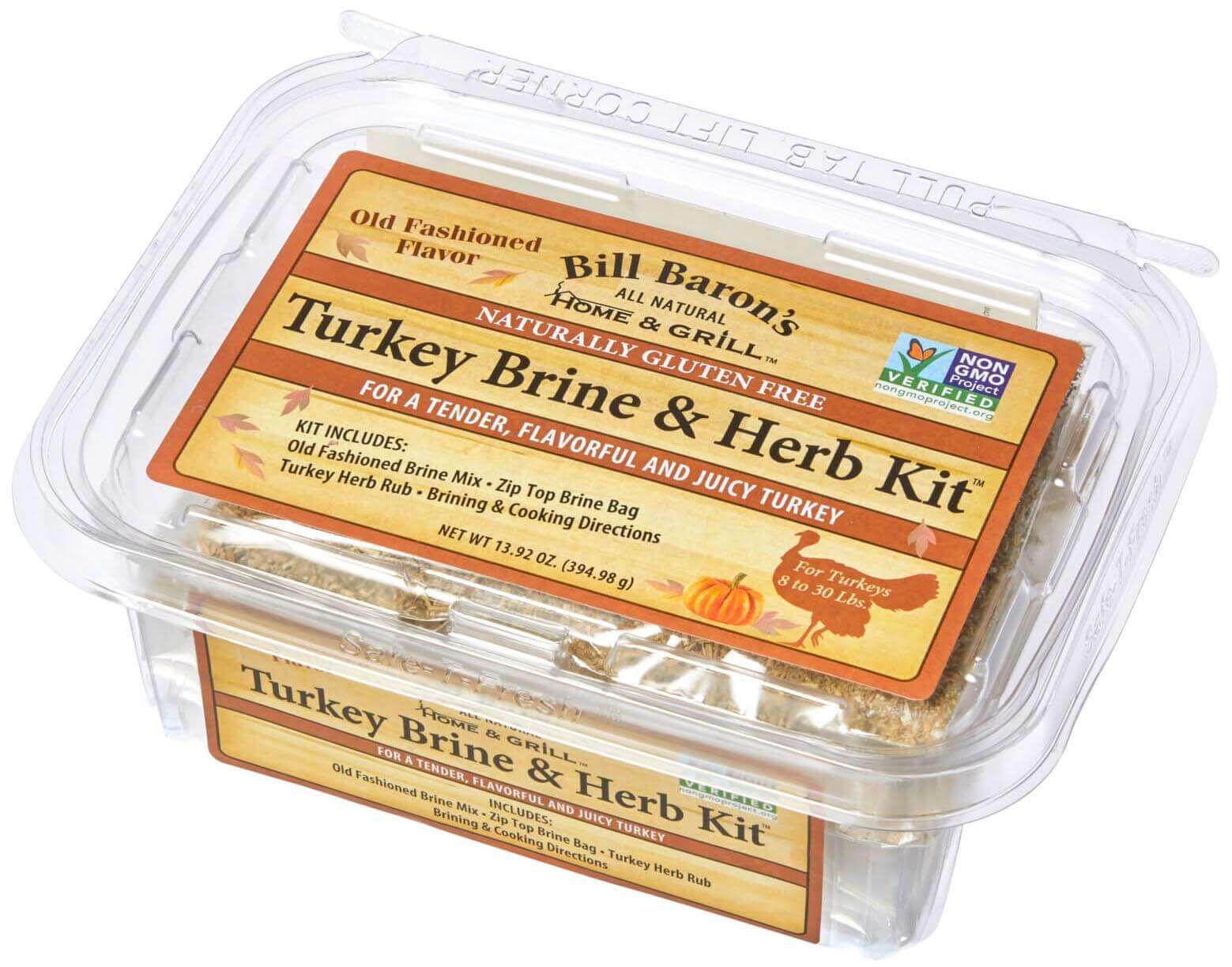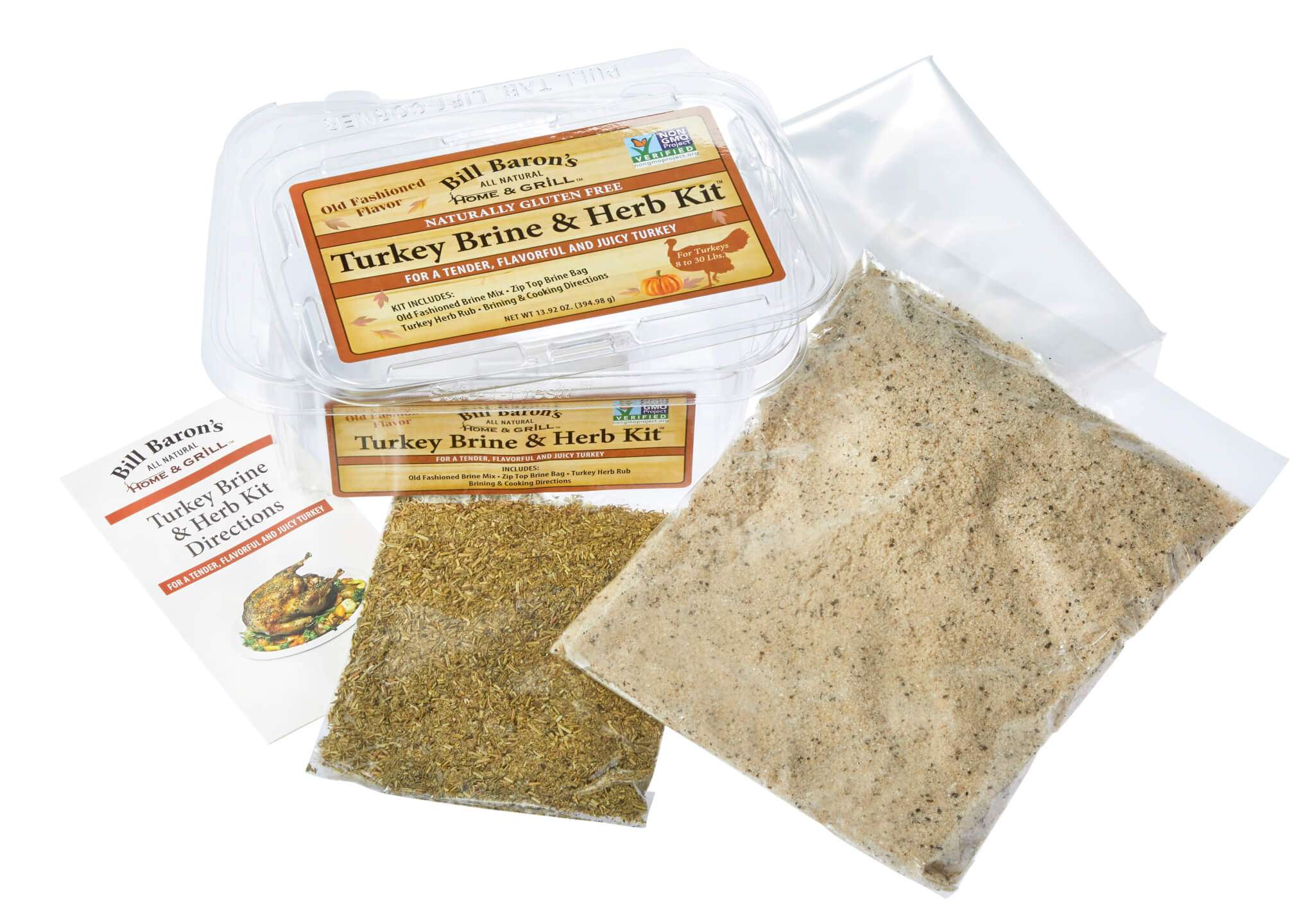 Old Fashion Turkey Brine Kit
Weight: 14.88 oz
For a Tender, Flavorful and Juicy Turkey.
We make holiday cooking easy in this inclusive kit. We've included traditional seasonings like sage and thyme to give you a juicy, tender turkey every time. The kit includes a brine mix, zip top brine bag, turkey herb rub mix, and a brochure with illustrated instructions and cooking directions. Each kit will brine & season turkeys from 8 to 30 lbs. Just add the turkey!
Ingredients: Sea Salt, Brown Sugar, Organic Evaporated Cane Sugar, Black Pepper, Natural Vanilla Flavor
¼ tsp. = 120 mg. Sodium, 5 % Daily Value Contains no harmful chemical agents, preservatives, artificial colors or flavors or MSG.